Service & Support agreement
smartProduction –Our Service & Support agreement

All equipment supplied by smartTec are supported with the backup of a dedicated service team of in total 30 certified professional engineers.

All of our engineers are trained by the original equipment manufacturers to install machines, provide operator and maintenance training, fault find to component level, attend emergency breakdown visits and carry out routine service work.

We also source a full range of spares for the equipment we supply.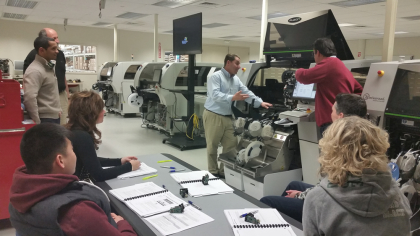 Description of our Service proposals
Inspection and preventive maintenance
Corrective maintenance
Education and machine training
Parts supply/express service
Calibration services
In-house tests
Periodical analysis
Process-support
Online support
Software support
24 Hours Service including weekends and public holidays
Our general conditions of sale apply to all our activities.
They will be sent to your at your request.

For all support issues please contact info@smarttec.dk