The perfect profile for reflow soldering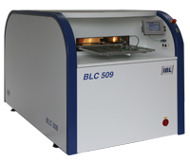 IBL's Soft Vapor Phase (SVP) technology provides total process control, supporting a wide range of temperature controlled soldering profiles..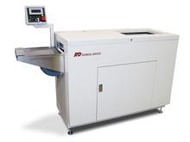 R&D VaporTech's Convected Preheat Zone and Vapor Preheat Function. It provide precise preheat profiles and proper solder conditioning prior to reflow creating the ability to create the ideal thermal curve.
Alpha's® solder pastes are available in a wide range of alloy offerings, including low-Ag SACX Plus® that offers excellent soldering performance at an alloy cost approximately 30% less than SAC305.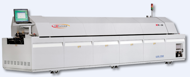 The XRC Series reflow ovens range allows to perform the most complicated thermal profiles to fulfil the leadfree process requirements.