Responsible Recycling Services for Solder Waste

smartTec, in conjuction with ALPHA® , provide complete recycling services for all your Tin-Lead and Lead Free solder dross and solid pot metals. All dross and pot metal should be segregated by alloy as it will yield the highest rate of return for your company.

The Waste Directive was adopted in the EU in 2008 and replaced three old directives: the Waste Framework Directive (2006/12 / EC), Hazardous Waste Directive (91/689 / EEC) and Directive 75/439 on waste oil.

Alpha is Certified Full-Service RecyclerISO 14001, ISO 9001, TS 16949, OSHA 18001:1999 certified and a full recycling provider

Materials Recycled
Lead/Lead-Free Solder Dross and Metal Scrap
Solder Paste
Solder Coated Copper Scrap

For more information regarding our Recycling Services or if you have solder waste awaiting collection please
contact our Sales Office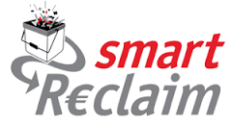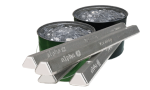 Lead/Lead-Free Solder Dross and Metal Scrap



Solder dross is a bye product of the wave soldering operation which is created by the molten metals exposure to oxygen.
he dross is a combination of solid metal and an oxide which also contains metal for recycling.
Alpha provides complete recycling services for all your Tin Lead and Lead Free solder dross and solid pot metals. All dross and pot metal should be segregated by alloy as it will yield the highest rate of return for your company.
Alpha supplies buckets free of charge.
Pot dumps
Dross / skimming
Anodes and anode scrap
Oxides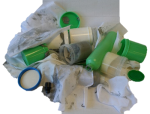 Solder Paste






Solder paste is a combination of flux and solder powder and as such requires special reprocessing methods.

Unused solder paste should be segregated in a separate container for recycling.

Alpha is a major global manufacturer of solder paste, and has all of the expertise required for its safe processing.
These skills are not necessarily available from companies who do not manufacture solder paste.

Spent and unused solder paste
Paste, wipes, jars, and syringes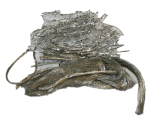 Solder Coated Copper Scrap





PV Scrap is a bye product of the Photo Voltaic manufacturing process which can be compromised of Pure Tin, Tin Lead, Tin Silver or Tin Lead Silver coated Copper Ribbon.

Alpha provides recycling services for these materials.

PV Solder Coated Copper Ribbon
Silver/Tin/Solder Coated Copper Wire