Soldering quality and performance vary depending on tip geometry, board thickness, temperature, flux type, solder type, technique, etc. Everyday knowledge of soldering is not enough. With the proper tools and techniques, productivity will increase, board quality and rework consistency will improve, and board damage will be kept to a minimum.

From very simple components to finepitch components soldering, smartTec offers a selection of complete and efficient range of hand soldering tools and rework equipment.
Our main strength is our knowledge of the customer's manufacturing process.

Some regional exceptions is valid regarding marketing and support.
Contact us for a consultation in the selection of your investment.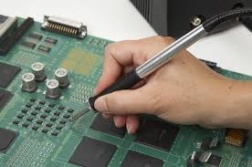 Metcal soldering stations and soldering irons are highly effective for applications such as: lead-free, high mass components or boards, thermally sensitive components requiring low operating temperature, high volume production soldering, conduction rework of SMDs, touch-up of very small components and desoldering of through-hole devices.
Like SmartHeat®, Connection Validation™ sets the stage for a major advancement in machine intelligence.
JBC Soldering systems "The Power of Experience" - more than 80 years of experience have placed JBC at the technological forefront of tools for soldering and rework operations in electronics.

Innovation, efficiency and reliability are the key features of a wide range of products which have been designed to satisfy the most demanding requirements of professionals such as the Exclusive Heating System.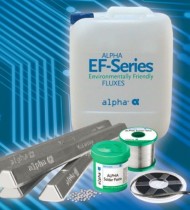 ALPHA® Assembly Solutions are committed to providing the global electronics assembly industry with a full line of solder products and soldering services.
Customers throughout the world use ALPHA® products because of their consistent, reliable performance.

This section will be soon updated