We help electronics manufacturers increase profitability with fluid dispensing solutions engineered for the most demanding production environments. Our application center SCCE in Rodgau are equipped with manufacturing systems from our sales program.

To relieve your production facility, we are pleased to offer you our support:
Selective coating of sample types and small batches
Evaluation of paints and dispensing media
Program creation and library maintenance for pick-n-place
Reflow & vapor phase soldering application
Selective soldering application
Optical inspection of small batches
Assembly and template cleaning
Of course, we are also happy to assist you in your assembly production with words and deeds.

Use our Know-How!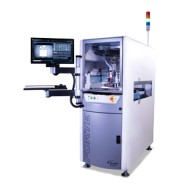 The Forte® Series delivers exceptional fluid dispensing productivity and accuracy for high-volume printed circuit board, flex circuit, MEMs, and electromechanical assembly processes. Next-generation and time-tested capabilities are combined in this enhanced system to raise productivity up to 50% over the top-selling Spectrum® ll.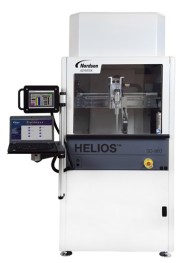 Designed for medium- and large-volume dispensing applications, the Helios® SD-960 Series supports a broad range of single- and two-component applications including highly abrasive Thermal Interface Materials (TIMs), potting, sealing, gasketing, structural adhesives, silicones, epoxies, and grease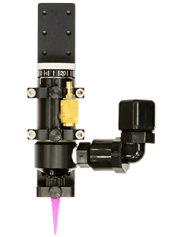 Nordson ASYMTEK's award-winning automated fluid dispensing systems and equipment provide the speed, accuracy and flexibility for precise and demanding applications. And our while award-winning jets and valves are available to dispense a wide variety of fluids to meet dispensing requirements