We help electronics manufacturers increase profitability with fluid dispensing solutions engineered for the most demanding production environments. Our application center SCCE in Rodgau are equipped with manufacturing systems from our sales program.

To relieve your production facility, we are pleased to offer you our support:
Selective coating of sample types and small batches
Evaluation of paints and dispensing media
Program creation and library maintenance for pick-n-place
Reflow & vapor phase soldering application
Selective soldering application
Optical inspection of small batches
Assembly and template cleaning
Of course, we are also happy to assist you in your assembly production with words and deeds.

Use our Know-How!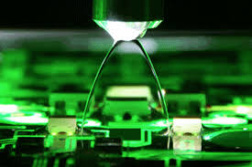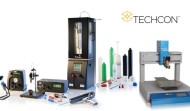 Techcon offers the industry's superior automated dispensing systems (robots) and top-quality fluid application components:
Dispensing Robots, Valves,Fluid Dispensers, Dispensing Tips, Syringe Barrels, and Cartridges and Nozzles. All components are compatible with our systems and designed for precision.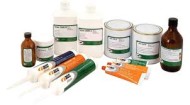 ACC Silicones manufacture silicone in many forms, RTV adhesive, sealant, moulding rubber, gels and fluids.
Experienced sales & technical teams will help with product selection, lab testing, trials, qualifications and application methods.
DL Technology develops customized dispensing needles and valves for the electronics assembly, industrial assembly, semiconductor packaging and medical industries.
More than sixty combined years of experience in dispensing technology.