Electronics Cleaning and Electronics Assembly Cleaning Processes

Rapidly evolving technological advances in the electronics industry continually demand electronics cleaning chemistries, processes and electronics cleaning products that can quickly evolve and adapt along with them.
When critical elements in your process change, we change with them to suit your needs. Flux removal and defluxing in PCB Cleaning, Vapor Phase Cleaning and Vapor Degreasing to Stencils Printers, Ultrasonics and Wave Solder Fingers, our electronics cleaning chemistries address a wide diversity of contaminants while effectively performing at the highest levels of compatibility with metals, plastics and elastomers.
Electronic assemblies continue to miniaturize, with systems becoming more integrated, automated, lower in cost, energy efficient and sustainable.
As devices decrease in size, the level of contamination needed to cause a service interruption is less. Cleaning electronics and coating electronics are two technologies that prevent and reduce system level failures.
A successful electronics cleaning process requires consideration and integration of many factors.

Thats why smartTec cooperates with outstanding partners for cleaning as Pbt Works & Kyzen.
Pbt Cleaning machines are designed as high-performance cleaning devices to cover all possible cleaning tasks in surface mount technology and thus fill one of the leading market positions in this field.

With 25 year tradition PBT has a lot of experience in this field.
Kyzen is a leading supplier of precision cleaning chemistries to the worldwide electronics, metal finishing, medical, semiconductor, and optical industries. Kyzen offers superior cleaning chemistries, technical support, application and analytical services throughout the world.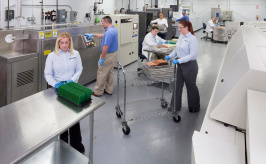 We review your current and future cleaning needs. Our experienced engineers will quickly determine whether your existing process needs optimization or a different approach is required to meet your objective. Together we will develop a focused test plan to address your unique needs.