Printed circuit boards (PCBs) require highly specialised techniques for effective handling during the electronics manufacturing process. PCB board handling machinery modules are currently equipped with smart user interfaces and are designed for easy installation and faster ramp-up. It is essential for a board handling system to function with the same level of efficiency as other surface mount equipment. High quality materials and standard components ensure lower maintenance levels, thus proving cost effective as well.

Drying and Storage of Moisture Sensitive Devices (MSD) are getting more and more important. With reliable design and leading specifications, our Auto Dry Cabinets are suitable for almost all dehumidification applications.
Compliance with IPC/JEDEC J-STD-033B.1 Industry Standard requirements.

smartTec offers a selection of complete and efficient range of board handling assortment, interface products and storage cabinets.

Our main strength is our knowledge of the customer's manufacturing process.

Contact us for a consultation in the selection of your investment.

Our own developed Transport Modules with Intelligent Features:
Segmented belt/chain transport
Variable/dual directions
smartControl adapable
Light control Fluo/LED
Extraction Nozzle
And much more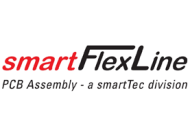 smartFlexLine- concept is our own development for full tracebility in your production to accomplish the industry 4.0 standard. Concist of Project Engineering, project management, including line design and specifications.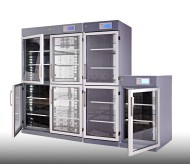 The X-Treme Series Auto Dry Cabinets are suitable for almost all de-humidification applications.
The Patented Dessicant Drying System offering down to 1% Relative Humidity storage, ultra-fast de-humidification rate, is the ultimate cabinet for keeping your sensitive products in perfect condition
Accessories for board handling- updates on going