SOLDER ALLOY ANALYSIS SERVICES

For you as a customer to smartTec purchasing Alpha Solder Products we offer you free of charges service – alloy analysis.

If you have a wave solder machine, a solder dip pot, or selective soldering system then you should consider the consequences of not monitoring your solder pot.

Electronic Contract Manufacturers need to have a plan for testing their solder to J-STD-006B compliance.

We recommend a Solder Bath Analysis to be taken every 3-6 month period for Tin-Lead and Lead-Free applications, depending on the amount of PCB's processed. After initial filling during the first 6 month same period as mentioned above need to be applied. We can of course offer solder analysis service at intervals of your own choice.


Your sample will be analyzed spectrographically within a couple of day after receipt and the test results will be immediately emailed to you.

Within 48hours of receipt in the laboratory you will receive an e-mail with the results of the composition of your solder bath including critical limits so you are able to take corrective actions when required.

Alpha is compliant to ASTM standards organization for Standard Test Methodology in the practice of our business. This test method defines test procedures and the precision of our test results. The results of our tests are then used to assess our compliance to measurement and analysis requirements of the IPC - J-STD 001 Rev. E for both lead bearing and lead free solder alloys.

If you need any further information pls contact our Sales staff.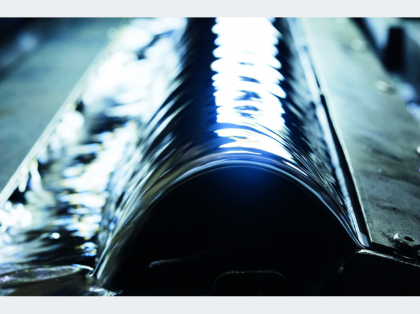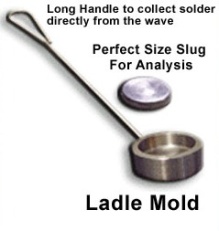 Sending sample for analyze pls download Solder Bath Analysis