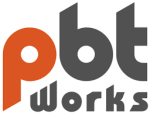 PBT machines are designed as high-performance cleaning devices to cover all possible cleaning tasks in surface mount technology and thus fill one of the leading market positions in this field.

Beside the standard machine models, PBT offer individual approach and effective customizing whenever necessary. With 25 year tradition PBT has a lot of experience in this field.
HyperSWASH from Pbt Works will give you more!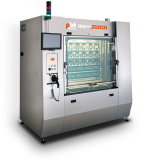 All new 2 - 1 automatic cleaning machine with absolute performance

It´s a new revolutionary multiple platform configuration, with
extra ordinary features as:
Flexibility meets capacity
Power meets control

Technology that matters

For further info , press this link or contact our sales staff.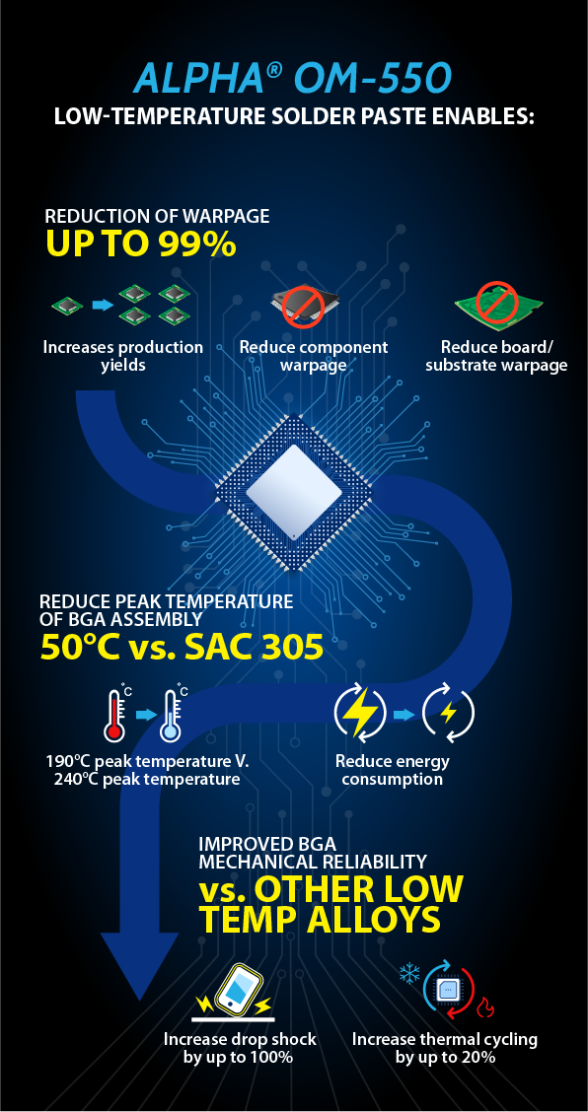 Lead-Free, Non-Eutectic, Low Temperature Solder Paste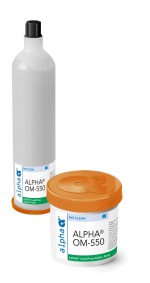 ALPHA® OM-550 is a new low temperature chemistry paired with ALPHA´s HRL1 alloy. This alloy was designed to exhibit improved drop shock and thermal cycling performance versus existing low temperature alloys. Together, the flux and alloy blend makes a product that has the characteristics of a modern solder paste designed to minimizing NWO and HIP defects in complex assemblies.
Provides efficiencies in both energy and cost. Reflowed in air and with nitrogen. Improves BGA mechanical reliability compared to other low-temp alloys.

Assembly processes that can gain from ALPHA® OM-550 Solder Paste are:
Assemblies with fine features
Assemblies sensitive to component warpage
Excellent NWO and HIP performance
Good voiding performance
Pin testable
Zero Halogen
Low peak temperature ~175°C
Samples and other information pls contact our staff.
Lead-Free, Zero-Halogen Solder Paste for Ultra-Fine Feature Applications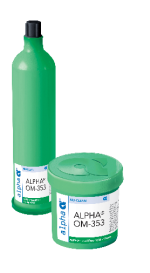 ALPHA® OM-353 is designed to meet market segments requiring ultra-fine feature applications. It has been tested to give excellent printing performance down to 180μm pad size.
Assembly processes that can gain from ALPHA® OM-353 Solder Paste are:
Assemblies with fine features
Assemblies sensitive to component warpage
Processes that currently require cleaning
Components sensitive to flux wicking
Assemblies which do not require SAC305

Samples and other information pls contact our staff.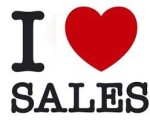 We are in the lucky position that we need to expand our sales force

with an well experied person for the sales of electronic production

equipment range. The salesarea are for Norway and Sweden.




Are you a hot shot sales person located and speaking Swedish and wants to travel?
Hungry to find business and promote industry top product brands?
Do you have experience from electronic production line set-up, service and support?

If you've answered YES to these simple questions then we want to hear from you!!

Please check out our Job description for a closer contact.
PRODUCTRONICA NEWS 2017 NOV.14-17
Alpha Soldering Materials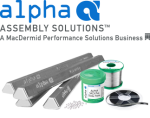 Alpha Assembly Solutions, the world leader in the production of electronic soldering and bonding materials, will be exhibiting its latest range of product solutions, alongside its sister company MacDermid Enthone Electronics Solutions. For more information on Alpha's latest product technologies visit Alpha Assembly Solutions Booth at productronica Hall B3 Booth #272.
Our staff att smartTec will be present to help you out.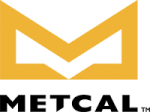 Metcal Product Line will be at Hall A2, Stand 135, Nov. 14 – 17, 2017 at the Messe München in Germany. We'll be showing the brand new Connection Validation (CV) Selective Soldering System at the show for the first time, along with a range of our new soldering tools.

See link for the whole lineup!
Nordson SELECT Appoints smartTec GmbH as European Distributor for Entire Selective Soldering Product Line.
smartTec proudly serves customers throughout Germany, Austria, Switzerland, Denmark, Sweden and Norway.
The complete line will we shown in booth: A2.345
More info about the agreement on this link
Universal Instruments News

Universal Instruments invites show attendees to "Shift their manufacturing into high gear" at the Productronica trade show in Messe München, Germany, on November 14–17. On Hall A2 Booth 433, the company will showcase its Uflex™ flexible automation platform and FuzionSC™ advanced semiconductor packaging platform,
both of which deliver exceptional performance for a variety of
automotive electronics assembly processes.

ALPHA® tensoRED™ Master Tensioning Frame is the latest development in Alpha's stencil range of state-of-the-art printing stencils. ALPHA® tensoRED™ has been designed to reduce the total cost of ownership of stencils compared to other systems by creating tension without the need of air pressure being applied to the frame.
Read article »

Sign up for our Newsletter

Subscribe to our smartTec newsletter to get updates direct to your inbox.
Our email newsletter contains the latest news, viewpoints and events from our range and is delivered for free, every two months, to registered subscribers, with occasional updates to report on topical events. Pls send a mail to info@smarttec.dk