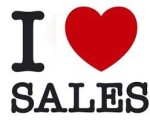 We are in the lucky position that we need to expand our sales force

with an well experied person for the sales of electronic production

equipment range. The salesarea are for Norway and Sweden.




Are you a hot shot sales person located and speaking Swedish and wants to travel?
Hungry to find business and promote industry top product brands?
Do you have experience from electronic production line set-up, service and support?

If you've answered YES to these simple questions then we want to hear from you!!

Please check out our Job description for a closer contact.
PRODUCTRONICA NEWS 2017 NOV.14-17
Alpha Soldering Materials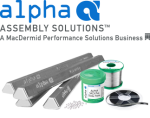 Alpha Assembly Solutions, the world leader in the production of electronic soldering and bonding materials, will be exhibiting its latest range of product solutions, alongside its sister company MacDermid Enthone Electronics Solutions. For more information on Alpha's latest product technologies visit Alpha Assembly Solutions Booth at productronica Hall B3 Booth #272.
Our staff att smartTec will be present to help you out.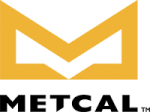 Metcal Product Line will be at Hall A2, Stand 135, Nov. 14 – 17, 2017 at the Messe München in Germany. We'll be showing the brand new Connection Validation (CV) Selective Soldering System at the show for the first time, along with a range of our new soldering tools.

See link for the whole lineup!
Nordson SELECT Appoints smartTec GmbH as European Distributor for Entire Selective Soldering Product Line.
smartTec proudly serves customers throughout Germany, Austria, Switzerland, Denmark, Sweden and Norway.
The complete line will we shown in booth: A2.345
More info about the agreement on this link
Universal Instruments News

Universal Instruments invites show attendees to "Shift their manufacturing into high gear" at the Productronica trade show in Messe München, Germany, on November 14–17. On Hall A2 Booth 433, the company will showcase its Uflex™ flexible automation platform and FuzionSC™ advanced semiconductor packaging platform,
both of which deliver exceptional performance for a variety of
automotive electronics assembly processes.

ALPHA® tensoRED™ Master Tensioning Frame is the latest development in Alpha's stencil range of state-of-the-art printing stencils. ALPHA® tensoRED™ has been designed to reduce the total cost of ownership of stencils compared to other systems by creating tension without the need of air pressure being applied to the frame.
Read article »

Sign up for our Newsletter

Subscribe to our smartTec newsletter to get updates direct to your inbox.
Our email newsletter contains the latest news, viewpoints and events from our range and is delivered for free, every two months, to registered subscribers, with occasional updates to report on topical events. Pls send a mail to info@smarttec.dk