The world provider of innovative materials and solutions for a wide range of industry segments.

Alpha is the world leader in the development, manufacturing and sales of innovative materials used in the electronic assembly process. Alpha is a full line supplier of Solder Paste, Solder Preforms, Stencils, Liquid Soldering Flux, Soldering Alloys, Cored Wire, Surface Mount Adhesives, Electronic Cleaners and Sinter Technologies that serves a wide breadth of industries such as electronics assembly, power electronics, die attach, LED lighting, photovoltaics, semiconductor packaging, and automotive.

Alpha and smartTec have enjoyed a successful partnership for many years with smartTec's Nordic division supplying Alpha products across Denmark, Sweden and Norway. This successful relationship was extended last year to Germany and Austria to create an unrivalled level of customer service and technical support in these countries.

smartTec as a Tier One main distributor channel partner of choice for the complete range of Alpha Soldering materials. Our central stock in Rodgau, close to Frankfurt holds a comprehensive selection of solder alloys, pastes, wires and preforms are readily available to suit every market sector and application requirement.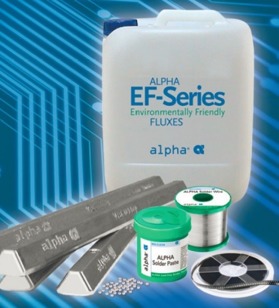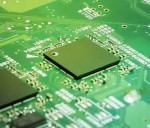 ALPHA® HiTech™ SMD Adhesives are well suited for wave soldering processes requiring soldering on non-through hole components such transistors, capacitors and SOT. Industry segments with this process requirement are power supply, battery chargers, LED Drivers, Smart Meters and White Good assembly. Users of the ALPHA® HiTech™ series of SMD Adhesives can benefit from the following key product features:
Specially formulated Thixotropic Index (TI) for optimal dispensing and printing process
Excellent Non-Sagging property, for good contact with base of chip components during placement process
Excellent Thermal Resistance enables it to hold the component and keep it from dropping during wave soldering process
Excellent Adhesion property on FR4, Flexible Polyimide and Chip components
Halogen Free
ALPHA Vaculoy
SnCX100 / SnCX100T
If your soldering process requires a lead-free, no silver, low-cost bar with great performance and the best value, the new ALPHA Vaculoy SnCX100 / SnCX100T solder alloy is for you.
ALPHA SnCX 100 is a zero-silver, lead-free alloy with a lower-cost anti-oxidant and is suitable for most wave, selective solder and HASL (hot air solder leveling) applications.
The ALPHA SnCX 100T variant is used as a replenishment alloy in solder baths with elevated copper levels.
Why switch to ALPHA SnCX100 / SnCX100T?
Bright and smooth solder fillet appearance with no surface cracks
Excellent production yields; outperforms Sn99.3Cu0.7 based materials
Suitable in wave and hand soldering applications
Suitable for both horizontal & vertical HASL process with flat and uniform coating
Low dross generation delivered by Vaculoy process in conjunction with the addition of a dross reducing agent
Low copper dissolution rate