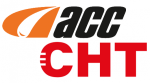 August 28, 2017 CHT Group acquires ICM Silicones Group
 Acquisition companies of ICM, QSi and ACC under the roof of CHT
 Significant profitable expansion of the existing silicone business
 The market re-entrance of CHT Group in the USA
 A supplement to the already existing silicone product range
 Additional market and technology know-how
The world provider of innovative materials and solutions for a wide range of industry segments.
ACC Silicones manufacture silicone in many forms, RTV adhesive, sealant, moulding rubber, gels and fluids. Providing technical support for all ACC Silicone products supplied into mainland Europe and the Middle East.

Highly qualified and experienced sales and technical teams will help with product selection, lab testing, trials, qualifications and application methods.

Have access to an exciting range of:
silicone adhesive sealants
silicone elastomers
silicone fluids
silicone emulsions
silicone antifoams
ACC Silicones Europe also supplies a complementary range of ACC Electro chemicals including service aids, cleaners and conformal coatings.