24-26 April 2018
S.E.E. in Kista Stockholm
S.E.E. - Scandinavian Electronics Event, is the arena for innovative electronic solutions, inspiring meetings and business! The event is arranged by The Swedish Electronics Trade Association and Stockholmsmässan at the venue of Kistamässan.
Our booth will be C01:14
At the show we will exhibit the new IBL Vapor Phase design, Nordson Select selective soldering machine, Universal Instrument Odd-form platform
Techcon Table Top Dispensing Robot, Alpha TensorRed new updated Stencil Frame design and a lot of other new exiting products of course.
You will meet all of our staff and many of the staff from our cooperating suppliers.
If You need any tickets pls contact our sales staff or visit the exhibitor web page for register.


5-7 June 2018
SMT Hybrid Packaging in Nürnberg
Europe's leading event on System Integration in Micro Electronics - the perfect information platform for you.
Our booth will be in Hall 4:101
More info will be updated when all planning is done.


11-13 September 2018
E-18 in Odense Congress Center
The successful concept of the E-16 fair continues, an exciting innovation zone with new technologies, a robot day, electronics production in Denmark, workshops, startups , networking and much more.

More info will be updated when all planning is done.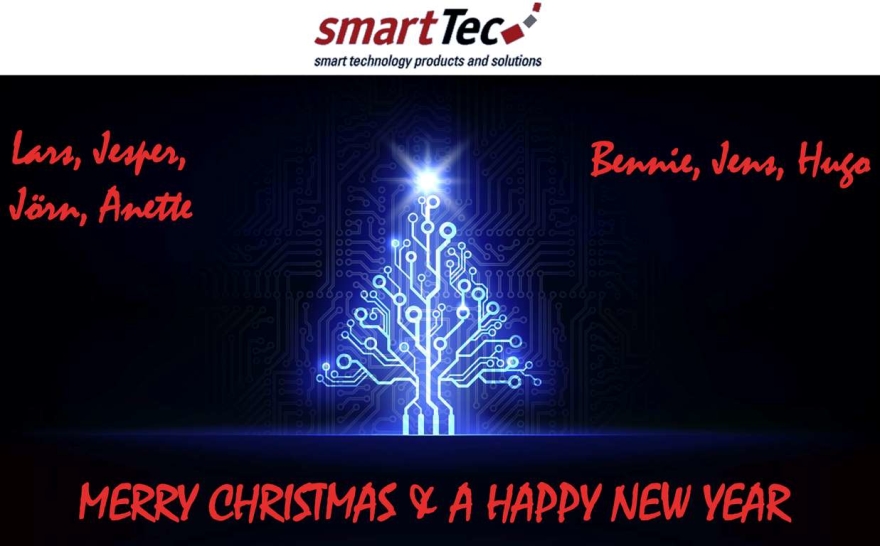 From All Of Us Too All Of You
We wish all of our clients, friends and partners Happy Holiday!


Our office will be closed from friday 22:nd of December until 3:rd of January 2018.
In very urgent matter as service support, pls call our HotLine Support +49 6106 6670 150

Yours sincerely
smartTec Team
Thank you for visiting us

On behalf of the smartTec Team we would like to thank all the people that came to visit our booth during Productronica Exhibition in the past week!

It was a pleasure having you with us and showing you the features of our models.
We hope you were pleased with what you saw and we invite you to contact us should you require further information.

Yours sincerely,
smartTec Team