smartTec Nordic is a full solution provider of equipment and materials for electronics manufacturing.

Equipment - Consumables - Service - Process support
AME ACADEMY PRESENTS THE FUTURE OF ADDITIVE MANUFACTURING OF ELECTRONICS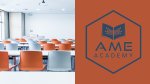 The AME Academy is the first ever seminar on Additive Manufacturing of Electronics with leading industry experts.


This online event will cover the future of additive manufacturing, software, hardware and automation for electronic devices. Attendees will hear first-hand about revolutionary applications and advancements of this technology from R&D to commercial applications by leading research institutes and companies developing and using AME technology for fabricating electronic devices.

Participants will have the chance to network and exchange ideas in a virtual academy chatroom.

Being on the verge of a new era of 3D printed electronics, this event will provide comprehensive insights into the possibilities of AME technology.

This event is co-coordinated by:
IDTechEx
NovaCentrix
Electroninks
nScrypt Inc.

When: 23 February 2021
Time: 10 am - 6 pm Eastern Time US

SAVE YOUR SEAT NOW

Qurious about the technology pls check out Nano Dimension website

If you would attend pls reserve a seat by click on the button!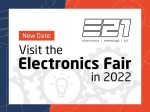 The Electronics Fair E-21 should have launched at Odense Congress Center in February 2021, but OCC has been compelled to move the fair following the latest announcement from the government in regards to COVID-19 and the rising infection rates.

The Electronics Fair will return in 2022 – you can visit E-22 from August 30 – September 1.
We look forward to seeing you!

More info will follow.......